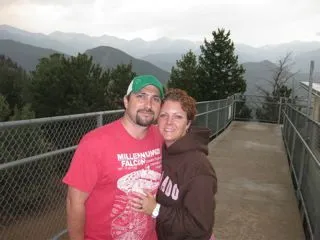 Dr. Matt Torres was born and raised in Roswell, New Mexico and after graduating from Roswell High, pursued and received a Bachelor's Degree in Microbiology with a Minor in Chemistry at New Mexico State University in Las Cruces, NM. Upon graduation he traveled to Dallas, TX to attend the Parker College of Chiropractic to achieve his lifelong dream of becoming a doctor to help people.
After receiving his Doctorate of Chiropractic and Bachelor's in Anatomy in December of 2003, Dr. Matt moved to Denver, CO to be with his wife, Sarah, and two year old son, Taylor. While there, he opened his own Chiropractic office and practiced there for about a year when his wife was transferred to North Dakota with her job. Eleven cold months later, the Torres family was transferred again, this time to Salt Lake City, UT.
In Salt Lake, Dr. Matt was hired by one of the largest sports medicine/chiropractic offices in the state, working closely with athletes and learning to treat a large variety of sports injuries from the top chiropractors in the state. In 2007, he accepted an opportunity to switch gears and he became an Associate Doctor for the Largest Pregnancy/Pediatric chiropractic office in the Midwest. It was here that he discovered his passion for working with children and to help them grow up to be healthier individuals through Chiropractic care. During this transition, Dr. Matt's family also grew with the addition of their baby girl, Kennedy.
After several years, Dr. Matt's wife was needed in Little Rock, AR which brought them to Bryant. Dr. Matt began doing fill-in/relief care for other chiropractors in the area while traveling back and forth to Salt Lake to continue caring for long-time patients there. After about a year, Dr. Matt and his wife decided that they really loved the community that they had become a part of and decided to make Bryant their permanent home and to build a Chiropractic practice together.
Alcoa Family Chiropractic opened its doors on September 26, 2011. It has been a curvy and sometimes bumpy road on this journey, but the experiences and lessons learned along the way were vital to bring Dr. Matt and his family to Bryant, AR and there is no mistake that they are happy in their decision and enjoy serving the community through chiropractic health care.